Weekends will never be the same again now that Crash Landing On You has finally come to a close. This is one Korean drama on Netflix that surely captivated the attention—and hearts!—of many. We know a lot of people who aren't usually into K-Dramas, have decided to give CLOY a try, and have fallen in love with it. It's not surprising why because the drama has an interesting plot, a truly talented cast, and this certain charm that leaves you with a really good feeling deep inside your heart.
As a way of coping, we've listed down 5 of the things we'll surely miss about this TV series that we have all come to love:
1. The undeniable chemistry between Yoon Seri and Ri Jeonghyeok
You simply cannot deny it: Yoon Seri (Son Yejin) and Captain Ri Jeonghyeok (Hyun Bin) were a match made in heaven. From the moment Seri crash landed on Jeonghyeok's turf, sparks just started flying. Their chemistry is undeniable that even Yejin and Hyunbin are constantly hounded by rumors that they are actually dating in real life!
Whether it's true that they're dating or not (we hope it's true!) is something we'll leave to fate, but they brought so much life to the characters they played on-screen. We felt happy when they were happy and sad when they're apart. We rooted for them much like we'd root for our friends and their significant others. It's going to be really hard not seeing Seri and Jeonghyeok anymore. We're definitely gonna miss those dosages of kilig they bring us every week.
2. The adorable push and pull between Seo Dan and Gu Seungjun
K-Dramas are known for their convoluted love polygons (triangles just wouldn't suffice), so it's easy to feel lost and forget who you are actually rooting for. CLOY isn't like that. You rooted for Seri and Jeonghyeok but, at the same time, cheered for the second leads too: Seo Dan (Seo Jihye) and Gu Seungjun (Kim Junghyun).
We loved it when Dan played coy. We adored that Seungjun was upfront about his feelings for her. While they both have made lapses in judgment in the past, it's easy to look past these because we felt for the characters and understood why they did what they did. Much like Seri and Jeonghyeok, Dan and Seungjun also have undeniable chemistry that we found ourselves constantly squealing with joy every time they share a moment on screen.
3. The dorks of Company Five
We cannot remember the last time we felt strongly for the supporting casts in a drama. The dorks of Company Five added sugar and spice to the entire drama and we simply couldn't ask for more.
We loved how Pyo Chisoo (Yang Kyungwon) acted all righteous towards Seri but was willing to risk his life to save her from harm. Kim Joomuk (Yoo Soobin) was one big fanboy we could all relate to, and we were over the moon when he finally met his all-time crush, Choi Jiwoo. We loved how pure and innocent Geum Eundong (Tang Joonsang) was, and we totally swooned every time the spotlight was on Park Kwangbeom (Lee Shinyoung). It broke our hearts when they parted ways with Seri and were over the moon with joy when they finally reunited in the South. They're like the brothers we never knew we needed!
4. The cast's amazing fashion
With Seri as the head honcho of a fashion company in Seoul and Dan as the heiress to a department store in Pyongyang, it's no wonder each episode was filled with amazing designer pieces, some of which were even fresh from the runway.
As military men, Captain Ri and the Company Five were always dressed in fatigues but that didn't stop them from rocking casual clothes too. They looked just as good in sneakers and jeans as they were in combat boots and camouflage trousers!
Each scene was just a feast for the eyes, and we're definitely gonna miss seeing the cast wearing the latest collections from the biggest fashion houses from South Korea and the rest of the fashion world.
5. Basically everything?
We know, we know this is cheating. However, it's really hard to pick just 5 because we're definitely going to miss everything about it. Crash Landing on You had all the elements we were looking for in a drama. The show also gave us a way to log out of reality and live in a world where love transcends demarcation lines.
CLOY gave us here at Poorita Miraseoul (and I guess it applies to all of us too) another good reason to look forward to weekends. Now that it's over, it sure is gonna take us a while to move on from this drama.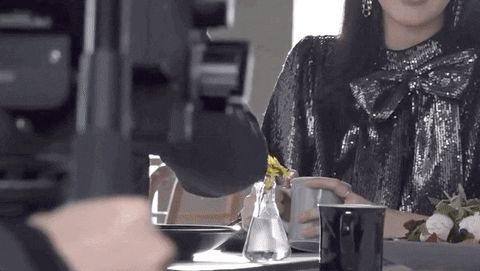 What are the things you'll miss from the drama? Let us know in the comments below!